Driven
K. Bromberg
Publication date: December 25th 2013
Genres:  Contemporary Romance, Erotica, Adult Fiction
Format: ebook
Source: N/A

Rylee Thomas is used to being in control. But she's about to meet the one man
that just might make her enjoy losing it…
I am the exception to the rule.
In a world full of willing women, I'm a challenge to the roguish and achingly handsome Colton Donavan. A man used to getting exactly what he wants in all aspects of life. He's the reckless bad boy constantly skating that razor thin edge toward out of control, on and off of the track.
Colton crashes into my life like a tornado: sapping my control, testing my vulnerabilities beyond their limits, and unintentionally penetrating the protective wall around my healing heart. Tearing apart the world I rebuilt so carefully with structure, predictability, and discipline.
I can't give him what he wants and he can't give me what I need. But after a glimpse beneath his refined exterior into the dark secrets of his damaged soul, can I bring myself to walk away?
Our sexual chemistry is undeniable. Our individual need for complete control is irrefutable. But when our worlds collide, is the chemistry enough to bring us together or will our untold secrets and battle of wills force us apart?
Buy Links:
This book was sinfully sexy, instantly addictive and has a sexy hot alpha male. I was scared to read this book because I thought there would be too much sex and not enough story but was so totally wrong there. This book had the perfect balance of Alpha male, steaminess and realness and I really enjoyed this book.
What struck me is how well K. Bromberg wrote the right level of steaminess and story, it was nicely balanced. There was a perfect amount of alpha and he brought Rylee out of her shell. It was well-written and well-paced with the right level of push and pull to keep your hopes soaring and your heart wrenching during every delectable minute of this story.
Rylee is a good girl in all the ways possible and when the very famous race car racer and playboy slams into her life in all literal sense, she is knocked off her feet in the literal and figurative sense. Especially after the crush of his lips on her without her permission and very unwelcome.  She is a real challenge to him. With his arrogance and sinful sexiness left her breathless and what he told her what he would do to her left her running from him, but somehow destiny wanted them together.  He tricked her into having a date with her to prove something to her after all she is real challenge for him and he will make her HIS.
"You know that deep down, a tiny part of that proper, respectable woman you are, wants to visit that reckless, sexy, uninhibited place inside you that's begging to get out. A place I can undoubtedly help you find."
Rylee is not that kind of girl and we will learn more about her struggles in the book. The story is told in her point of view and we learn in her past why she isn't fully living and doing things that will make her love her life. She can't stay away from Colton but she is fully aware of all the women he had in the past and she does not want to be another notch on his bedpost.  She can't help but be drawn to him, imagine how his touch ignites her and be affected by him.
Colton Donovan. An arrogant, alpha, reckless and trouble. Her is the kind of guy that uses the girl and leave them when his done with them. He is not the falling in love type. But when curly-haired, curvaceous and fiery Rylee Thomas barrels into his life, he too is unexpectedly unsettled and with every push of hers, he can't help but pull her in.  It's not until Colton shows her some kindness that she gives him an honest chance to be with her. When Colton and Rylee are together, desire burns brightly, all senses blown asunder. But Rylee quickly learns the tough lesson that despite the undeniable attraction between them, she just isn't the type to leave emotions behind and Colton clearly articulates that he is hardly the guy to give her anything more.
"The man is captivating in every way and the epitome of sexy. From that boyish grin that disarms me in seconds to his sexy swagger that says he knows exactly where he's going and what his intentions are. He exudes virility, evokes desire, and commands attention all with a single look from his stunning eyes. He's edgy and reckless and you want to go along for the ride hoping to get a glimpse of his tender side that breaks through every now and again. The bad boy with a touch of vulnerability who leaves you breathless and steals your heart."
When she starts falling for him she tries to change him in away try to figure out what happened to him in the past why he never loves. She believe he needs to be loved and he believes he will hurt all those who try and get close to him. That is what he does to her when she saw only a glimpse of his actually feelings that he is good at hiding. He saw that she saw his feelings and he hurt her. The book ended in a cliff-hanger so you need to read the next book to see what will happen. Will Colton learn to open his heart or will he push Rylee away again? She knew he would break her heart but she still went for him.

"I bet he fucks like he drives— a little reckless, pushing all the limits, and in it until the very last lap."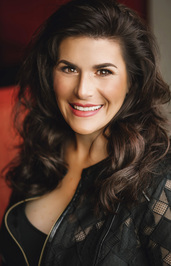 New York Times Bestselling author K. Bromberg writes contemporary novels that contain a mixture of sweet, emotional, a whole lot of sexy, and a little bit of real. She likes to write strong heroines, and damaged heroes who we love to hate but can't help to love.
A mom of three, she plots her novels in between school runs and soccer practices, more often than not with her laptop in tow.
Since publishing her first book on a whim in 2013, Kristy has sold over one and a half million copies of her books across sixteen different countries and has landed on the New York Times, USA Today, and Wall Street Journal Bestsellers lists over thirty times. Her Driven trilogy (Driven, Fueled, and Crashed) is currently being adapted for film by Passionflix with the first movie slated to release in 2018.
With her imagination always in overdrive, she is currently scheming, plotting, and swooning over her latest hero. You can find out more about him or chat with Kristy on any of her social media accounts. The easiest way to stay up to date on new releases and upcoming novels is to sign up for her newsletter (http://bit.ly/254MWtI) or text KBromberg to 77948 to receive text alerts when a new book releases.